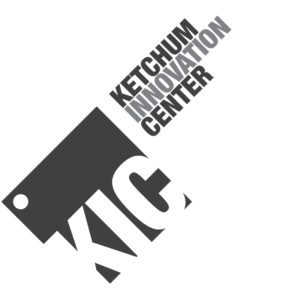 The Wood River Valley is not just a mountain lifestyle mecca. It has a rich history of business development. Companies such as Scott USA, Smith Optics, Icebreaker, Rocky Mountain Hardware, Power Engineers, Pact Apparel, First Lite, Clear Rock Capital, and a multitude of others got their start here. Proving you can operate an extremely successful business in the middle of an amazing mountain community.
To that effect, this summer the Ketchum Innovation Center opened at its new downtown location, and is already proving to be the growing hub of startups and entrepreneurship in the Wood River Valley. This is a unique model for our community, featuring co-working spaces – a mix of open desk space and small enclosed office pods – that bring together a synergy and combined energy to create a vibrant working environment.
The mission of the KIC is to help startups and entrepreneurs get off the ground and create sustainable companies that will grow and add professional, year-round jobs to our economy. As an incubator, the KIC not only provides space, but also volunteer mentor-ship from local experts in a variety of industries, including technology, finance, law, marketing and more. In addition, the KIC also hosts business workshops, Pitch Nights and entrepreneur gatherings to help increase the size of the startup ecosystem here.
Another goal of the KIC, in partnership with the City and KURA, is to grow companies to a size where they will seek larger commercial space in downtown. A fantastic example of this is Maxwell SDS, a structural engineering firm that began in the KIC as a one-man shop and grew to where they needed a larger space to accommodate new employees. The KIC board views this project as a great way for companies to start and get their feet under them, and work in coordination with local realtors as they take their next steps to grow.
If you're looking to start, or relocate a business, we have the infrastructure to facilitate transition and growth, all while giving employees and owners access to the Sun Valley Life.
Our brokerage has expertise in the acquisition of both residential and commercial properties. We'll help you buy a place to live, and a place to run your business. Regardless of whether you're a sole-proprietor lean startup, a mid-sized company looking to relocate, or an executive looking to open a branch office, we have the knowledge and connections to make it happen.