Experience Sun Valley and join the SVWC writers and readers as you laugh and learn, hike and talk, and stretch the limits of your imagination. The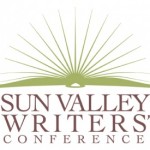 days are filled with books, ideas, stimulation and fun. Extraordinary writers and thinkers talk with an engaged audience about their work, the world, and discuss why literature matters.
July 17 – 20, 2015. Learn more at www.svwc.com.