What Are You Seeking In Sun Valley?
August 21, 2014
Ice Theatre of New York
September 17, 2014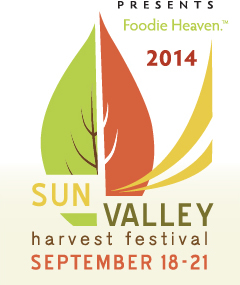 Experience the Sun Valley Region
Through food and wine, the Sun Valley Harvest Festival embraces the national movement toward sourcing and eating regional sustainable foods. Join travelers from all over during the most beautiful time of year.
Enjoy delicious food, learn new trends and techniques, and meet some fun and interesting people along the way.