Jamie has over 14 years of experience as a Realtor. While
assisting buyers
and sellers in the sale of destination & resort-style properties, he specializes in the sale of investment grade flyfishing & hunting ranches. He has been most active in the California, Oregon, Washington and Montana real estate markets, but has worked throughout the United States.
Jamie lives in
Ketchum, Idaho
where he is also a flyfishing guide and has been a licensed guide since 1992. He holds a CCI (Casting Certification Instructor) from the Federation of Fly Fishers. He is also a member of the Navy SEAL Foundation, Trout Unlimited, Pheasants Forever, the Native Fish Society and the Southwest Montana Ranch Brokers Association.
As the son of a veteran Navy UDT/SEAL, Jamie is proud to be actively involved in assisting veterans with outdoor sports. Specifically, he is a teammate of Higher Ground, a nationally recognized veteran rehabilitation program that combines sports, family and coping therapies to restore and rehabilitate men and women of the armed forces who have been severely wounded physically and mentally during war. It is in this venue where his teaching style and human interactive skills are fully appreciated.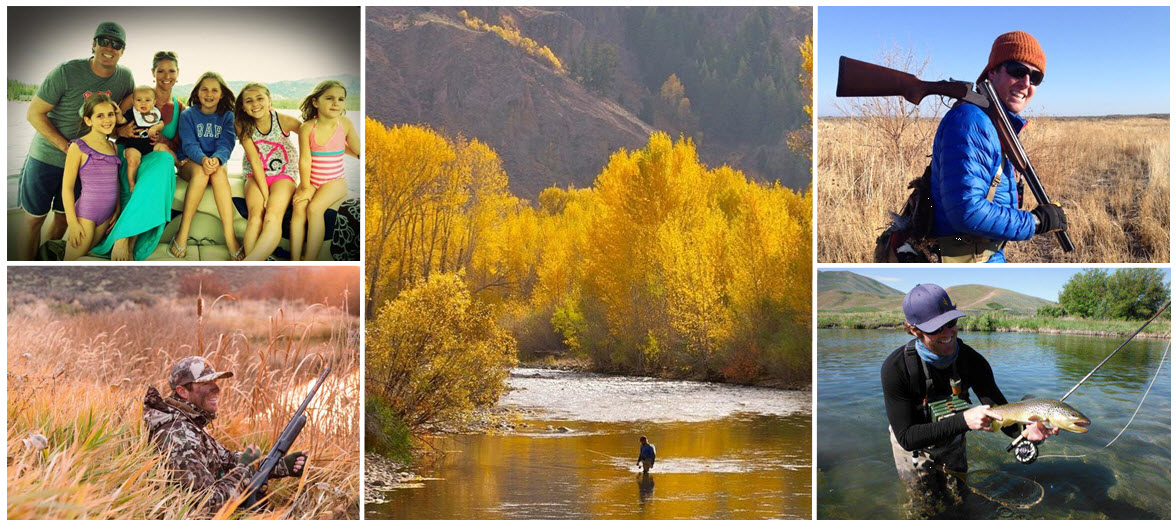 Jamie has represented us in several real estate transactions to our highest satisfaction. When we were first looking for a vacation home, he did research for us and found the perfect area for the needs/wants we identified to him. He was instrumental in completing the deal for us, so much so that we subsequently used him for several additional real estate transactions in the same area. Jamie is extremely personable, thoughtful, and easy to work with. You feel like you're being taken care of by a friend. He's professional, accommodating, and knows the area, its intricacies, and the market well. He works very hard to represent his clients to their greatest advantage. We felt very secure and comfortable with his representation. Buying property can be very stressful and challenging; Jamie made things run smoothly, and handled the stress for us. I highly recommend him for your real estate needs.

When we retired & decided to relocate, from CA to the Pacific Northwest, we couldn't decide which state we'd like best. Jamie, being very familiar with our top three (Idaho, Montana & Wyoming) did all the research we needed (or might have needed) & presented us with the pros & cons of each. There wasn't one question we asked where he didn't have a thorough answer & had every type of documentation, if needed, to factually illustrate everything to back it up. His expertise and genuine caring eased any anxieties we had (or might have had!) and our transaction ran very smooth. We always felt well taken care of and we were more than pleased with the entire process due to Jamie's expertise! We highly recommend Jamie for any of your real estate needs. His real estate experience (with industrial, commercial & residential) contribute to his vast knowledge of various aspect of purchasing real estate particularly in the Pacific Northwest. He's very likeable, patriotic, gregarious, a "family man" & has a authentic respect for the beauty and uniqueness of the Pacific Northwest. We truly never realized what a pleasant experience purchasing our home could be! His dependability gave us a genuine sense of ease that we have not experienced before.
Recent Sold By Jamie Briscoe