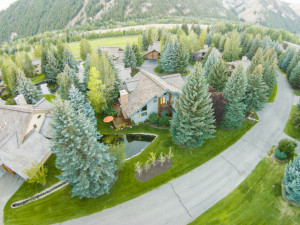 103 Arapaho Ct., Sun Valley
October 16, 2014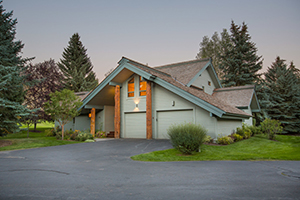 Weyyakin Open House … Online
October 21, 2014
Helpful Tips To Celebrate Fall in Sun Valley
Make the most of your autumn nights. Celebrate fall in Sun Valley. Warm the crisp fall air with a welcoming BBQ. The incredible colors of falling leaves with authentic decor of hay bales and mason jars will offer your quests a simple and light atmosphere.
Food
Your menu for a fall barbecue can be simple, just as the nature of the season. Designate a chef (in my case, my husband) to man the BBQ. For your fall BBQ grill menu, consider including:
For appetizers and salads, keep the options simple, and offer best-loved basics. Providing light snacks throughout the barbecue will give guests a taste of the delicious meal to come, and make sure everyone is full and happy throughout the night. Try serving some of these great appetizers and salads:
For drinks and desserts, serve up some refreshing classics, and tap into the comfort foods of fall. Try serving some of these fun autumn recipes to keep guests asking for more:
Décor
Decorating for your fall barbecue is the best time to incorporate outdoor accessories, landscaping and antiques into your table, seating and décor designs. Blending the bright colors of autumn with the shabby chic accents of worn boxes, old ice chests and shabby chic accessories is the best way to celebrate the season in your design. While you want to keep the atmosphere relaxed, don't forget to provide enough lighting for guests to view and enjoy their food.
Hay Seating: If you have access to hay bales, these barnyard staples are the perfect way to add extra seating around your party, or even at the dinner table. Simply cover them with blankets, sheets or cloth in warm or neutral shades like yellow, orange, rust or red to complement the rest of your décor, while adding a touch of autumn.
Tableware: Keep your tableware simple and fall themed by blending in shades of gold, rust, bronze, green and yellow with autumn leaf inspired designs. Use your most basic set of utensils and dishware, or even use disposable options for quick cleanup and unlimited plates for guests' appetizers, entrees and desserts.
Wrap autumn colored ribbons, pieces of straw and even small flowers around napkins and set on each guest's plate.

If your plates are white, glasses are a great way to add color. Use golden, red or green toned glasses to incorporate fall colors into an otherwise neutral table arrangement.

Set mini pumpkins or gourds on top of or next to each plate.

Slide a small stalk of wheat beneath ribbons wrapped around napkins.

Use glass mason jars to hold utensils, straws and napkins.
Autumn Accessories
While you may not want to paint, replace or otherwise alter dining accessories, you can instantly transform your barbeque set up into the perfect harvest display. Use autumn accessories to add the colors, images and themes of fall around your party.
Food Bowls: Easily convert regular serving bowls, ice buckets and dip holders into autumn themed tableware by adding or switching them with fall accessories. Wrap berries, twine, cloth or leaf garlands around bowls, or carve out a pumpkin to serve bottles or ice.
Branches: Branches are a beautiful way to add rugged elegance to a fall barbeque, and can take the place of flowers, or simply be added to other colorful arrangements. Purchase some from a craft store or gather them from your yard, and arrange in vases, buckets or freestanding against a wall.
Corn stalks: The epitome of autumn décor, tall corn stalks in doorways, archways and along walls are a great way to signify fall has arrived, and add fun decorations to your barbeque.