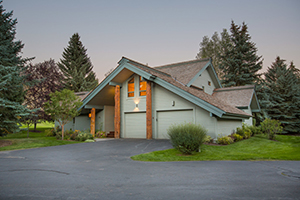 Weyyakin Open House … Online
October 21, 2014
Winter Wonderland in Sun Valley
October 30, 2014
New Ketchum Hotel Project, Bald Mountain Lodge In Sun Valley
The local community is really excited about the potential of not one but two new pending and proposed hotel projects in Ketchum.
The Hotel Ketchum/Auberge Resort will feature 62 luxury hotel rooms and 14 residences, a lively restaurant/bar, full service spa, meeting facilities and ample resort amenities right in the heart of Ketchum.  Luxury residences on the top floors will offer expansive views of Bald Mountain.
Right across the street is the proposed Bald Mountain Lodge which would offer 119 rooms and 19 condo units and it would cover the entire block on Main Street.  Construction could begin as early as next summer.
This is great news for the local economy as well as the vibrancy of downtown Ketchum.
1. Construction of just the Bald Mountain Hotel will add work for many locals (approximately 50 temporary construction jobs over a two year span).
2. Hotel operations will have annual income effects.
3. Increases job market by adding approximately 108 permanent jobs for daily hotel operations.
4. More opportunities for tourism in the valley, creating more attention across the nation.
The SV Economic Development group completed an economic impact analysis that projects a $7 million per year for our community through salaries and other expenses. Around $64 million per year to the community due to tourist for lodging, recreation, food and shopping. AND $100 million every year toward a wealthier community because of lasting support from local businesses.  Both new hotel developments in Sun Valley  will be an excellent addition to our community!